The Nis Symphony Orchestra Hall, 8pm
Emil Ribarski, piano (N. Macedonia)
PROGRAME
F. Liszt:  Two pieces
Wiegenlied (Cradle song)
Nuages Gris (Grey clouds)
М. Ravel: Valses Nobles & Sentimentales
I Moderé
II Assez lent
III Moderé
IV Assez Animé
V Presque lent
VI Vif
VII Moins vif
VIII Épilogue Lent
PAUSE
F. CHOPIN: 24 Préludes Op. 28 
Agitato 2. Lento 3. Vivace 4. Largo  5. Molto allegro
Lento assai 7. Andantino 8. Molto agitato  9. Largo
Molto allegro  11. Vivace   12. Presto 13. Lento
Allegro 15. Sostenuto 16. Presto con fuoco
Allegretto  18. Molto Allegro  19. Vivace  20. Largo
Cantabile 22. Molto Agitato 23. Moderato
Allegro appassionato
Emil
Ribarski
PIANO
Emil Ribarski was born in Skopje, Republic of Macedonia, in a family of professional musicians. Emil began his piano education at the age of six at the Centre for Musical Education (MBUC) in Skopje. In 2006, Emil Ribarski graduated with the highest honor from the Faculty of Music in Skopje, where he studied with Milica Sperovik-Ribarski. Subsequently, he continued his education at the Academy "Angelica Constantiniana" in Rome with pianist Marcella Crudeli. He studied for one academic year at the Tchaikovsky State Conservatory in Moscow in the class of professor Andrei Diev.
In 2009, Emil graduated with a Master's degree from the Faculty of Music in Skopje as a student of Visiting Professor Andrei Diev.
Emil Ribarski received the degree Doctor of Piano Interpretation on 7 th of February 2020 defending the Doctoral Thesis at the University Ss. Cyril and Methodius: The Pianistic Texture in the Piece "24 Preludes Op. 28" by Frederic Chopin. In the two previous piano interpretation exams he performed Beethoven Concerto No. 3 for Piano and Orchestra and the recital consisted of pieces by Liszt, Ravel and Chopin. His mentors were the renowned pianist Huseyin Sermet and musicologist Viktorija Kolarovska-Gmirja.
Emil is the winner of several competition awards and prizes: the Second Prize at Chopin Youth Competition at MBUC, the Third Prize at the National Piano Competition in Skopje (2001), the Second Prize at the Youth International Interfest Piano Competition (2001), First Prize at the Youth International Interfest Piano Competition (2002), the First Prize at the International Competition Ars Kosova in Prishtina for seniors (2010), and the First Prize International Interfest-Bitola Piano Competition (seniors, 2010).
He was also winner of "Premio Filippo Trevisan" in 2010. Emil Ribarski concertized in Macedonia, Russia, Turkey, Germany, Italy, Spain, Serbia, Greece, Albania, Sweden, France and USA and performed in such important music centres as Vienna, Moscow, Salzburg, Paris, Skopje, Rome, Istanbul, Heidelberg, New York and Kansas City University (where he gave a lecture and masterclass). Emil Ribarski was a member of the Jury at the 2nd International Competition of Composers "New Music Generation 2020" held in the capital of Kazakhstan, Nur-Sultan city and was a member of the Jury at the XXV Shabyt International Competition Piano Nomination in 2022.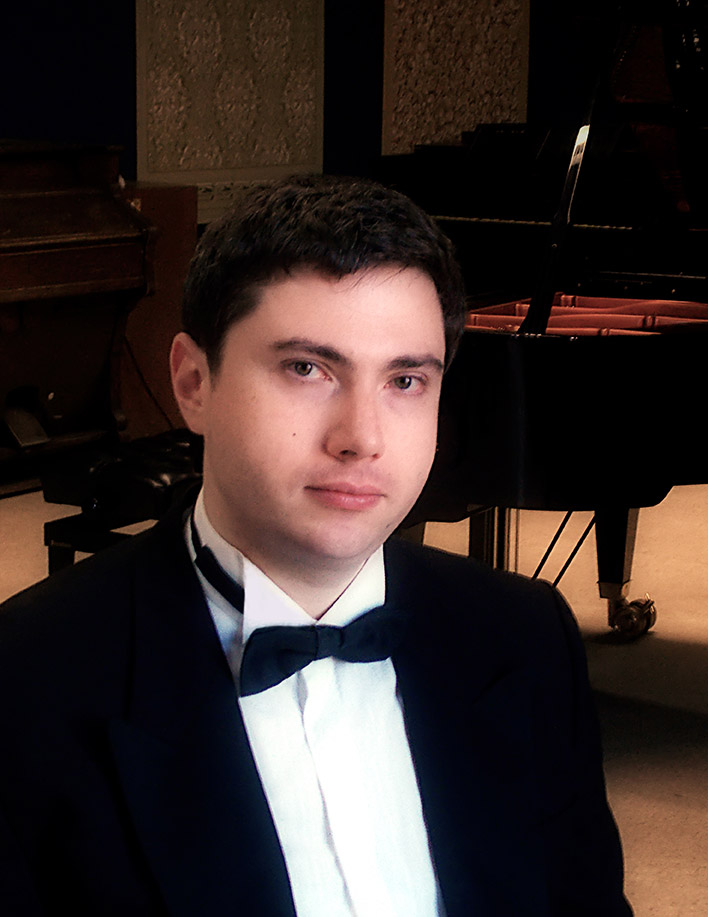 He performed for the Macedonian Television. His interpretations were recorded and broadcast by the Macedonian State Radio.